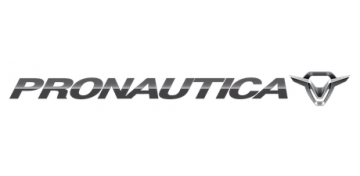 PRONAUTICA was founded in 1994 with the purpose of designing and manufacturing high-performance boats to sail safely in open waters. Our boats have strict quality parameters which ensure users a safe and enjoyable piloting. Its technical and human resources grant the company the status of a global shipyard. Its direction allows the development of different types of vessels such as sport, family and fishing boats, all provided with outboard motors.
For commercial purposes, PRONAUTICA was known as PROMARINE until 2014. October 18th 2014 marked the company's 20th anniversary of uninterrupted operation, hence the decision of the Board of Directors to make PRONAUTICA its commercial brand name, which has represented the company since 1994.
As a result of a strategic planning process, the SHIPYARD industrial facilities were built to both raise levels of efficiency of its operations and guarantee the highest standards of industrial safety. PRONAUTICA demonstrates the virtues of visibility and transparency. Customers and consumers may visit our facilities to take part in the so-called "Factory Tours" coordinated by the Sales Department.
Pronautica INVENTORY
View our inventory below or contact us to place an order.